Been 3 weeks since I posted any items here (still somewhat active on twitter -@rbkmusicofwine) - school has started, family issues abound, and life sometimes gets in the way. There have been numerous great shows but there is more to come (as evidenced below).
Firehouse 12 in New Haven, now 3 weeks into its Fall 2015 season, presents Bryan & The Aardvarks for your listening pleasure this Friday October 2. The leader is bassist and composer Bryan Copeland while The Aardvarks include Chris Dingman (vibraphone), Joe Nero (drums), Jesse Lewis (guitar) and Julian Shore (subbing for Fabian Almazan on piano). As you might be able to tell from the instrumentation, this band focuses on melody but not at the expense of improvisation but as a basis for sonic explorations. Their 2011 debut CD, "Heroes of Make Believe", consisted of 12 tracks, 8 composed by the leader and 4 group improvisations. The band is currently preparing its sophomore effort for release in the next few months.
Bryan & The Aardvarks
will play 2 sets - 8:30 and 10 p.m. (separate admission fee for each set). For more information, go to
firehouse12.com
or call
203-785-0468
. To lear more about the group, go to
www.bryanandtheaardvarks.com
.
Here's a track from that fine debut album:
Saxophonist, composer and educator
Javon Jackson
(currently the Director of Studies at the Hartt School's Jackie McLean Institute of Jazz in Hartford) glides down CT Route 9 South for a 2-night gig at
The Side Door Jazz Club
in Old Lyme. Joining Professor Jackson will be jazz greats
Louis Hayes
(drums),
George Cables
(piano) and
Santi DeBriano
(bass). Considering the careers of these 4 musician, there should be a wealth of material to be played on both Friday and Saturday nights. Jackson is a fluid tenor saxophonist whose original music shows the influence of great masters such as Art Blakey and Wayne Shorter but also Nat "King" Cole and Stevie Wonder. As for Messrs. Hayes, Cables, and DeBriano, this rhythm section has worked with most of the important jazz musician of the past 5 decades plus issued excellent albums of their own.
Doors open at 7:30 p.m. with the Jackson 4 hitting the stage at 8:30. For more information, go to
thesidedoorjazz.com
or call
860-434-0886
.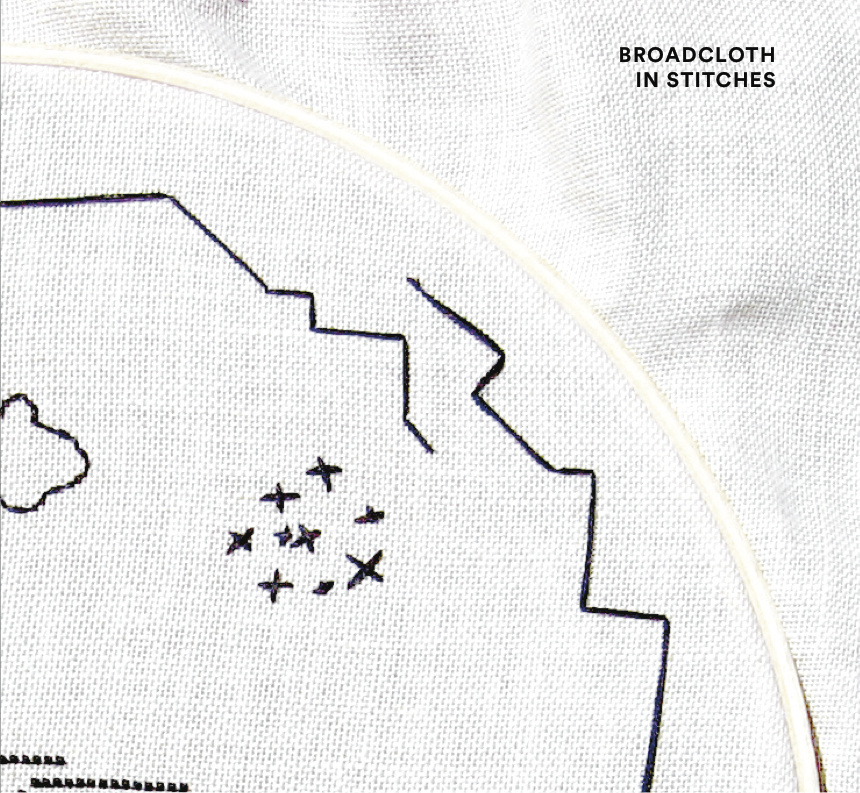 The Uncertainty Music Series
continues this Saturday at 3 p.m. in
G Cafe
, 141 Orange Street in New Haven. The concert features
Broadcloth
- the trio of
Annie Rhodes
(voice),
Adam Matlock
(recorders, accordion) and
Nathan Bontrager
(cello) - in a CD Release event. The ensemble's 5th album, "
In Stitches
", is released this week and is a compilation of sessions from 2011 - 2012. The music, inspired by the likes of Meredith Monk and Anthony Braxton, goes in varied directions, often where one least expects, surprising, challenging, and often fascinating. For more information about the trio, go to
broadclothtrio.com
.
Opening the show is a solo set from saxophonist and Hartford-area resident
Richard McGhee III.
Mr. McGhee has a long and impressive career as an improvising musician, one who is not afraid to take chances and who plays with both great fire and delicacy.
For more information, go to
uncertaintymusic.com
.
Here's the title track from the new
Broadcloth
album: