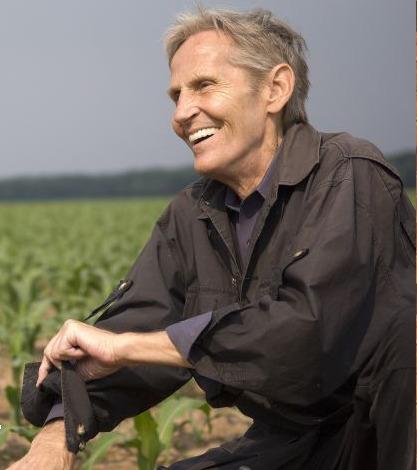 People die every day but some weeks are crazier than others. Dick Clark, who brought pop music to the forefront of television for over 3 decades via "American Bandstand", and Teddy Charles, jazz vibraphonist and pianist who also became famous as a charter boat skipper, both passed on Wednesday April 18. Today, we received news that drummer/mandolinist/vocalist
Levon Helm
(pictured) lost his long battle with cancer.
Any rock music fan who came of age in the late 1960s know about The Band. 5 musicians, led by composer/guitarist Robbie Robertson, came together to work with Bob Dylan in Woodstock, New York - after Dylan's motorcycle accident in 1966 and subsequent retreat to the country, Robertson, Helm, bassist
Rick Danko
, pianist/drummer/vocalist
Richard Manuel
and keyboard whiz Garth Hudson worked with the iconic composer as his "house" band, recording scores of demos (many released as "The Basement Tapes") and pulling their own music together. "
Music From Big Pink
", The Band's debut Lp, was issued in 1968, combining Canadian-native Robertson's love of Americana with several unreleased Dylan tunes. Robertson wisely combined the voices of Helm (with his Arkansas country twang) with Danko's ethereal falsetto and Manuel's strong tenor (he wrote several of the songs), often alternating verses ("The Weight" being a prime example.) Their second Lp, "
The Band
", is universally (and properly) treated as a classic, with songs such as "The Night They Drove Old Dixie Down", "Jemima Surrender" and "King Harvest Has Surely Come" that shine to this day. Helm's joyous vocal and mandolin work (Manuel switched to drums) on "Rag Mama Rag" and rollicking work on "Up On Cripple Creek" never fails to make me smile.
The quintet continued to tour and record through the mid-70s, culminating in the concert that became "The Last Waltz" (1976). Due to a contractual obligation, they reunited in 1977 for "Islands" and then broke up forever. Helm toured and recorded with Danko then reformed The Band (without Robertson) in 1983. Manuel committed suicide in 1986 (he had become an alcoholic in the 70s which really damaged his handsome voice) yet the group soldiered on until Danko's death in 1999. During that time, Helm worked in a number of movies (including "Coal Miner's Daughter") and recorded several solo albums. He suffered from throat cancer in the early part of the new century but recovered his voice to record several excellent CDs over the past 5 years. 2009's "Electric Dirt" and its 2011 followup, "Ramble at the Ryman" both won GRAMMYs. But, the cancer returned and, sadly, took the 71-year old musician and entrepreneur.
Levon Helm was not the most technical drummer but was just right for music he loved so much. His reedy voice, filled with personality and honest emotion, could drill lyrics right into the brain. Happy music, sad music, blues, country or folk, Levon Helm did not seem to have a false bone in body - he lived the songs he sang. "King Harvest" takes us all away; yet, we are never ready when someone who made music come alive as Levon Helm did passes. Yes, he will be missed but we do have his music.